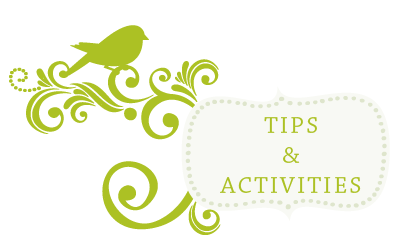 Song Lyrics to Inspire You…
Music is a great way to boost your mood when you are feeling down and need some encouragement. Download these favorite songs from itunes and create your own personal music CD, or visit your local Christian bookstore. Listening to music is a practical, inexpensive solution to help you take your mind off your circumstances and re-focus your attention on God. Listen to others' REAL LIFE stories and realize you are not alone in your pain. Find HOPE for your journey.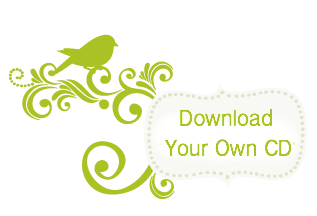 The Motions
by Matthew West
This might hurt, it's not safe
But I know that I've gotta make a change
I don't care if I break,
At least I'll be feeling something
'Cause just okay is not enough
Help me fight through the nothingness of life
I don't wanna go through the motions
I don't wanna go one more day
without Your all consuming passion inside of me
I don't wanna spend my whole life asking,
"What if I had given everything,
instead of going through the motions?"
No regrets, not this time
I'm gonna let my heart defeat my mind
Let Your love make me whole
I think I'm finally feeling something
'Cause just okay is not enough
Help me fight through the nothingness of this life
I Will Rise
by Chris Tomlin
There's a peace I've come to know
Though my heart and flesh may fail
There's an anchor for my soul
I can say "It is well"
Jesus has overcome
And the grave is overwhelmed
The victory is won
He is risen from the dead
[Chorus:]
And I will rise when He calls my name
No more sorrow, no more pain
I will rise on eagles' wings
Before my God fall on my knees
And rise
I will rise
There's a day that's drawing near
When this darkness breaks to light
And the shadows disappear
And my faith shall be my eyes
Wait and See
by Brandon Heath
I've been trouble since the day that I got here
Trouble till the day that I disappear
That'll be the day that I finally get it right
There is hope for me yet
Because God won't forget
All the plans he's made for me
I have to wait and see
He's not finished with me yet
Chorus
Still wondering why I'm here
Still wrestling with my fear
But oh, He's up to something
And the farther on I go
I've seen enough to know
That I'm, not here for nothing
He's up to something
I Will Not Be Moved
by Natalie Grant
I have been the wayward child
I have acted out
I have questioned Sovereignty
And had my share of doubt
And though sometimes my prayers feel like
They're bouncing off the sky
The hand I hold won't let me go
And is the reason why…
[Chorus:]
I will stumble
I will fall down
But I will not be moved
I will make mistakes
I will face heartache
But I will not be moved
On Christ the Solid Rock I stand
All other ground is sinking sand
I will not be moved
Bitterness has plagued my heart
Many times before
My life has been like broken glass
And I have kept the score
Of all my shattered dreams and though it seemed
That I was far too gone
My brokenness helped me to see
It's grace I'm standing on
And the chaos in my life
Has been a badge I've worn
Though I have been torn
I will not be moved
He Is
by Mark Schultz
Father, let the world just fade away
Let me feel your presence in this place
Lord, ive never been so weary
How i need to know youre near me
Father, let the world just fade away
Till im on my knees
Till my heart can sing
Father, let your holy spirit sing
Let it calm the storm inside of me
As I stand amazed
Lift my hands and say
He is
He was
He always will be
He lives
He loves
Hes always with me
Even when it feels like there is no one holding me
Be still, my soul
Through every fear
And every doubt
And every tear i shed
Down every road
Im not alone
No matter where i am
Be still, my soul
Be still, and know
He is
You're Not Shaken
by Phil Stacey
I am sinking in the river that is raging
I am drowning
Will I ever, rise to breathe again
I wanna know why
I just wanna understand
Will I ever know why?
How could this be from Your hand?
/Chorus/
When every little thing that I have dreamed would be just slips away like water through my hands
And when it seems the walls of my beliefs are crashing down like they're all made of sand
I won't, let go of You now
because I know, oh, You're not shaken
I am trembling in the darkness of my own fear
All the questions with no answers
So grip me while I'm here
And I may never know why
Oh I may not understand
But I will lift up my eyes,
and trust this is Your plan
/Chorus/
When I am in the valley
of the shadow of death
You're right here beside me and
You have never left
You're not shaken
Revelation
by Third Day
My life,
Has led me down the road that's so uncertain
And now I am left alone and I am broken,
Trying to find my way,
Trying to find the faith that's gone
This time,
I know that you are holding all the answers
I'm tired of losing hope and taking chances,
On roads that never seem,
To be the ones that bring me home
Give me a revelation,
Show me what to do
Cause I've been trying to find my way,
I haven't got a clue
Tell me should I stay here,
Or do I need to move
Give me a revelation
I've got nothing without You
I've got nothing without You
My life,
Has led me down this path that's ever winding
Through every twist and turn I'm always finding,
That I am lost again (I am lost again)
Tell me when this road will ever end
I don't know where I can turn
Tell me when will I learn
Won't You show me where I need to go
Let me follow Your lead,
I know that it's the only way that I can get back home
I've got nothing without You
Only Grace
by Matthew West
There is no guilt here
There is no shame
No pointing fingers
There is no blame
What happened yesterday, has disappeared
The dirt has washed away
And now it's clear
There's only grace
There's only love
There's only mercy and believe me it's enough
Your sins are gone
Without a trace
And there's nothing left now
There's only grace
You're starting over now
Under the sun
You're stepping forward now
A new life has begun
And if you should fall again
Get back up, get back up
Reach out and take my hand
There Will Be a Day
by Jeremy Camp
I try to hold on to this world with everything I have
But I feel the weight of what it brings, and the hurt that tries to grab
The many trials that seem to never end, His word declares this truth,
that we will enter in this rest with wonders anew
But I hold on to this hope and the promise that He brings
That there will be a place with no more suffering
[Chorus]
There will be a day with no more tears, no more pain, and no more fears
There will be a day when the burdens of this place, will be no more, we'll see Jesus face to face
But until that day, we'll hold on to you always
I know the journey seems so long
You feel you're walking on your own
But there has never been a step
Where you've walked out all alone
[Chorus]
Troubled soul don't lose your heart
Cause joy and peace he brings
And the beauty that's in store
Outweighs the hurt of life's sting
I can't wait until that day where the very one I've lived for always will wipe away the sorrow that I've faced
To touch the scars that rescued me from a life of shame and misery this is why this is why I sing
That's What Faith Can Do
by Kutless
Everybody falls sometimes
Gotta find the strength to rise
From the ashes and make a new beginning
Anyone can feel the ache
You think its more than you can take
But you are stronger, stronger than you know
Don't you give up now
The sun will soon be shining
You gotta face the clouds
To find the silver lining
It doesn't matter what you've heard
Impossible is not a word
It's just a reason for someone not to try
Everybody's scared to death
When they decide to take that step
Out on the water
It'll be alright
Life is so much more
Than what your eyes are seeing
You will find your way
If you keep believing
I've seen dreams that move the mountains
Hope that doesn't ever end
Even when the sky is falling
And I've seen miracles just happen
Silent prayers get answered
Broken hearts become brand new
That's what faith can do
That's what faith can do!
Even if you fall sometimes
You will have the strength to rise
Forgiven
by Sanctus Real
Well the past is playing with my head
And failure knocks me down again
I'm reminded of the wrong
That I have said and done
And that devil just wont let me forget
In this life
I know what I've been
But here in your arms
I know what I am
I'm forgiven
I'm forgiven
And I don't have to carry
The weight of who I've been
Cause I'm forgiven
My mistakes are running through my mind
And I'll relive my days, in the middle of the night
When I wrestle with my pain, struggle with my pride
Sometimes I feel alone, and I cry
When I don't think and I don't feel like I belong anywhere
When I don't measure up to much in this life
Oh, I'm a treasure in the arms of Christ '
What Life Would Be Like
by Big Daddy Weave
I wish I was more of a man
Have you ever felt that way
And if I had to tell you the truth
I'm afraid I'd have to say
That after all I've done and failed to do
I feel like less than I was meant to be
What if I could fix myself
Maybe then I could get free
I could try to be somebody else
Who's much better off than me
But I need to remember this
That it's when I'm at my weakest
I can clearly see
He made the lame walk and the dumb talk
And He opened blinded eyes to see
That the sun rises on His time
Yet He knows our deepest desperate need
And the world waits while His heart aches
To realize the dream
I wonder what life would be like if we let Jesus live thru you and me
What if you could see yourself thru another pair of eyes
What if you could hear the truth
Instead of old familiar lies
What if you could feel inside
The power of the hand that made the universe You'd realize
All our hearts they burn within us
All our lives we've longed for more
So let us lay our lives before the one who gave His life for us
Slow Fade
by Casting Crowns
Be careful little eyes what you see
It's the second glance that ties your hands as darkness pulls the strings
Be careful little feet where you go
For it's the little feet behind you that are sure to follow
Be careful little ears what you hear
When flattery leads to compromise, the end is always near
Be careful little lips what you say
For empty words and promises lead broken hearts astray
The journey from your mind to your hands
Is shorter than you're thinking
Be careful if you think you stand
You just might be sinking
It's a slow fade when you give yourself away
It's a slow fade when black and white have turned to gray
Thoughts invade, choices are made, a price will be paid
When you give yourself away
People never crumble in a day
Daddies never crumble in a day
Families never crumble in a day
By Your Side
by Tenth Avenue North
Why are you striving these days?
Why are you trying to earn grace?
Why are you crying?
Let me lift up your face
Just don't turn away
Why are you looking for love?
Why are you still searching?
As if I'm not enough?
To where will you go child,
Tell me where will you run?
To where will you run?
Chorus:
Cause I'll be by your side wherever you fall
In the dead of night whenever you call
Please don't fight these Hands
that are holding you
My Hands are holding you
Look at these Hands, at My side
They swallowed the grave, on that night
When I drank the world's sin
So I could carry you in
And give you life
And I want you to know
That I, I'll love you
Whatever You're Doing (Something Heavenly)
by Sanctus Real
It's time for healing time to move on
It's time to fix what's been broken too long
Time make right what has been wrong
It's time to find my way to where I belong
There's a wave that's crashing over me
All I can do is surrender
[Chorus]
Whatever you're doing inside of me
It feels like chaos somehow there's peace
It's hard to surrender to what I can't see
but I'm giving in to something heavenly
Time for a milestone
Time to begin again
Revaluate who I really am
Am I doing everything to follow your will
or just climbing aimlessly over these hills
So show me what it is you want from me
I give everything I surrender…
Time to face up
Clean this old house
Time to breathe in and let everything out
That I've wanted to say for so many years
Time to to release all my held back tears
You're up to something bigger than me
Voice of Truth
by Casting Crowns
Oh what I would do to have
The kind of faith it takes
To climb out of this boat I'm in
Onto the crashing waves
To step out of my comfort zone
Into the realm of the unknown
Where Jesus is
And He's holding out His hand
But the waves are calling out my name and they laugh at me
Reminding me of all the times I've tried before and failed
The waves they keep on telling me
Time and time again. 'Boy, you'll never win!'
"You'll never win"
But the Voice of Truth tells me a different story
And the Voice of Truth says, "Do not be afraid!"
And the Voice of Truth says, "This is for My glory"
Out of all the voices calling out to me
I will choose to listen and believe the Voice of Truth
Oh what I would do to have
The kind of strength it takes to stand before a giant
With just a Sling and a stone
Surrounded by the sound of a thousand warriors
Shaking in their armor
Wishing they'd have had the strength to stand
But the giant's calling out my name
And he laughs at me
Reminding me of all the times
I've tried before and failed
The giant keeps on telling me
Time and time again "boy, you'll never win!
"You'll never win"
I will choose to listen and believe the Voice of Truth
East To West
by Casting Crowns
Here I am, Lord, and I'm drowning in your sea of forgetfulness
The chains of yesterday surround me
I yearn for peace and rest
I don't want to end up where You found me
And it echoes in my mind, keeps me awake tonight
I know You've cast my sin as far as the east is from the west
And I stand before You now as though I've never sinned
But today I feel like I'm just one mistake away from You leaving me this way
Jesus, can You show me just how far the east is from the west
'cause I can't bear to see the man I've been come rising up in me again
In the arms of Your mercy I find rest
'cause You know just how far the east is from the west
From one scarred hand to the other
I start the day, the war begins, endless reminding of my sin
Time and time again Your truth is drowned out by the storm I'm in
Today I feel like I'm just one mistake away from You leaving me this way
I know You've washed me white, turned my darkness into light
I need Your peace to get me through, to get me through this night
I can't live by what I feel, but by the truth Your word reveals
I'm not holding on to You, but You're holding on to me
You're holding on to me
Jesus, You know just how far the east is from the west
I don't have to see the man I've been come rising up in me again
In the arms of Your mercy I find rest