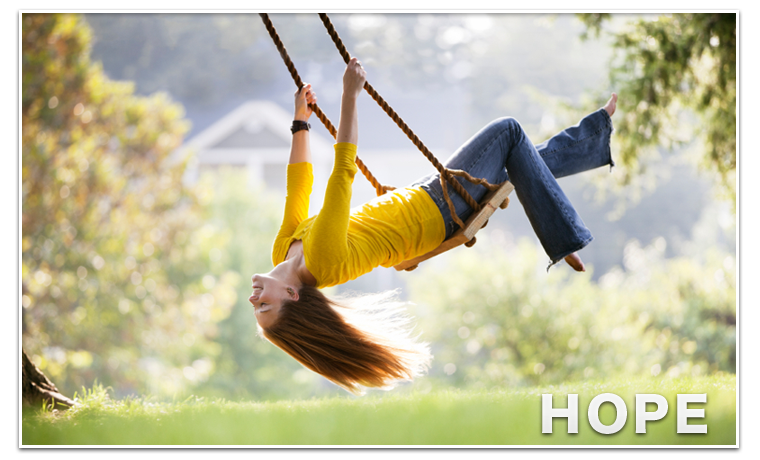 But God!
Have you ever complained to God about your circumstances?  But God… why is this happening?  But God… I don't understand!  Explore ordinary people from the Bible who, just like you, faced insurmountable obstacles and how God intervened in their lives to change things around.  Ever hear yourself saying:  It's not my fault!  I can't do it!  This doesn't make sense!  There is no way out!  Things will never change!  Discover a God who is ready to help during difficult times of crises.
Eight Cow Wife
Read a funny story about why Johnny Lingo paid Eight Cows for his Wife!  It's been said that God owns the cattle on a thousand hills, yet he paid much more for us than that.  Learn how understanding our identity in Christ will change us from the inside.  Learn why Jesus's death on the cross was meant to reveal our immeasurable value, worth and significance to Him.  Don't believe what others say about you or even what you say about yourself.  Believe what God says about you.  There is power is what we believe.
The Lion Tamer
Lions attack those who are weak, young, or struggling.  In short, lions attack those who are vulnerable.  The Devil is compared to a lion waiting to devour us.  He is literally out to destroy us!  In fact, the Devil is prowling around us looking for a weak spot in our lives where he can attack.  But the Bible says in Romans 8:31 that, "If God is for us, who can ever be against us?"  Don't ever forget what an awesome God we serve.  Let Him strengthen you and guide you.  God is the Lion Tamer.  We are not in this alone.
Just For Laughs
Sometimes you just need a good belly laugh!  We can get so focused on our present situation that we forget to enjoy our life along the way.  Read stories that will get you laughing again.  Discover why laughter sometimes really is the best medicine.
Begin Again
Need a do-over? Sin is like a prison. Jesus gives us the keys to unlock the prison cell. But we have to make the choice to walk out from behind the prison walls. He just opens the door! Find out how to get a second chance at life.
Never Give Up
"Each of us must decide if we will reach down deep inside and find the courage to press past fear, mistakes, mistreatment at the hands of others, seeming injustices, and all the challenges life presents." Get a snapshot of Joyce Meyer's new book, Never Give Up. 
Life is Like a Roller Coaster
Only God can take the craziness of life — the unpredictable twists and turns, drops and climbs — and turn it into a thrilling ride. I may not see what's ahead or around the corner. But I can trust God, the One who built and designed me for the ride.
When God Says No
"God, why aren't you answering my prayers? Why are you keeping silent? Why is nothing happening? Why ____?" Do you ever feel like that? Sometimes I can go to God in prayer and ask for everything that I want, and how I want it, and when. I never stop to ask God what He wants for me. Sometimes the most loving thing for God to say to me is NOT what I want to hear.
Jacob's Story
Jacob was a man from the Bible who knew what it was like to be labeled.  From the beginning, he was set up to fail.  Jacob searched his whole life for significance and acceptance from others and stuff, but nothing filled the void he felt.  Have you ever wanted something so bad that after you get it, it doesn't satisfy you?  You still feel empty on the inside, like you are missing something?  God sees beyond our insecurity and our striving to get to the root of our problem and our pain.  God gave Jacob a new name, a new label, a new direction in life.  God wants to so the same thing for you too.  Do you long to be noticed for something different?  Allow God to give you a new identity.  Significance can only be found in Him.  Only He can truly satisfy you.  Just like Jacob discovered, God is more than ENOUGH.  He loves you in spite of your past mistakes.
Donkey Story
When life is unfair what do you do?  Do you let it overwhelm you and keep you down, or do you rise above all of the adversity?  This story teaches you a simple way to change your attitude and shake off the dirt that life sometimes throws at you.
Valley of Dead Bones
Do you BELIEVE God has power to make something beautiful out of this mess you're in? Learn how speaking God's word can not only change your life, but help heal your wounded heart and transform your negative mindset too.
Turkey Sandwich
My story of how God used a turkey sandwich to help save my marriage.
The Butterfly
Learn a lesson from the butterfly.  An inspirational look into the struggle to break free.
Beyond Good
No wrong choices, failures or mistakes can separate us from God's love or push Him away. We don't have to "do" anything or "be" anybody special to deserve His love. God loves us just the way we are, right where we're at. God's love is Beyond Good!
Yes I Can. Yes I Am!
Don't talk yourself out of reaching your goals. Stop and remember who God says you are and what God says you can do. For nothing is impossible with God! Learn the lyrics to this catchy song, "Yes I can. Yes I am. I think therefore I am."
Greater Than
Are you feeling discouraged? Have you given up on your dreams? God is greater than your disappointment. Read a "Love Letter" from The God Who Is Greater Than!
The Lord Is My Shepherd
Take fresh look at Psalm 23 and be encouraged!
They Call Me Mommy
What would a Mother's job description look like on a resume? Discover the most challenging, wonderful and rewarding job on the planet.
Unwrap A Memory
Sometimes it's the simple pleasures in life that bring the greatest joy. In the crazy, hectic pace of life — don't lose focus on what's really important.
Joy to the World!
Joy is a state of mind—a decision of will, a choice. It is NOT a description of position, resources, or circumstances. Joy has very little to do with feeling or emotion. On the contrary, it is a choice made regardless of feelings, rendering circumstances powerless to bankrupt. Joy is a deep inner sense of peace—a knowing or understanding that everything will be ok. Joy makes you happy on the inside.