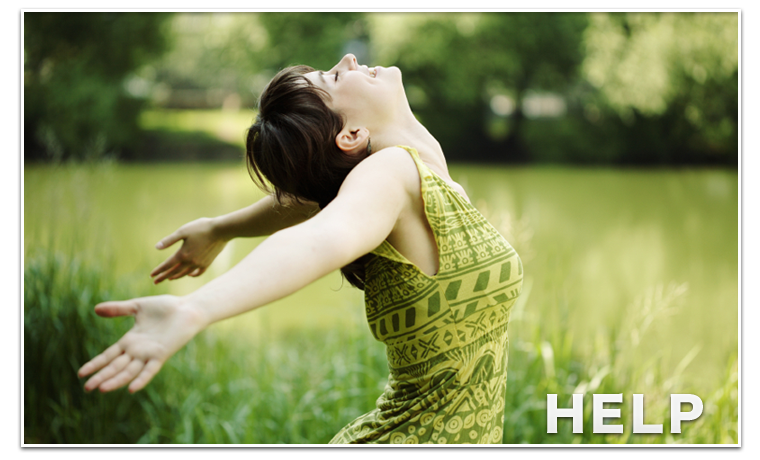 Exposing the Lies
What are the messages you hear in the tape recorder of your mind that replay over and over again in your head when you fail to meet someone's expectations, or even your own?
Cycle of Lies
When our thoughts go unchallenged, they lead to false assumptions about ourself.  We believe the lies and the lies define who we become.  Our thoughts have power — either positively or negatively.
The Blame Game
When the accusing finger points at us and makes us feel like we are to blame, we need to know it's not just about us.
A Guilty Conscience
Things people do or say to cover up their pain.  We call it "crazy making" because it rarely makes any sense.
The Power of Words
Your words have power!  What if I told you that whatever you speak out of your mouth will come true, either positive or negative.  The Bible says in Proverbs 18:21 that "the tongue can bring life or death."  Learn how to change your life by speaking God's Word.
Sabotage!
Have you ever sabotaged yourself? Your mind can be a punching bag. You may ask yourself, "What is wrong with me? This is what I've been working so hard for. Why am I so quick to give up right before I reach my goal? Why do I get scared and want to run the other direction?" Sometimes we need to talk ourselves out of a bad decision.
Battle S.M.A.R.T.
Recognize that you are in a spiritual battle. You are not fighting a person, but an enemy who is out to destroy you. Don't sit around and wait for everything to fall apart before getting into the game. Go on the offense! Learn Strategic Maneuvers to Attack Real Threats right now.
Four Gifts You Give when You For-Give
When you forgive someone, you set a prisoner free — only to discover the prisoner you set free is yourself. Find out how to set yourself free from the negative effects of un-forgiveness.
Free Fall
When you trust someone, you believe they care and want the best for you. You believe they've got your back in any situation. You trust them because they are reliable and you can count on them to do what they say. You trust them because they've proven themselves in the past and have a good track record. You trust them because they have a better, more clearer perspective on things than you do. Do you trust God? Are you ready to surrender?
Sleeping With Frogs!
What frogs are you putting up with? What excuses are you making for not doing something? How long will you procrastinate? What are you willing to change in order to move forward? When do you want to be delivered from this problem? How bad do you want to be free?
Moses — When Life Turns Upside Down (part 1)
Sometimes life can be unpredictable. In one moment, everything can turn upside down. The pain you feel inside can be so deep and devastating that you want to quit and give up, or run away and hide. Your confidence is shaken. You begin to question everyone and everything. You can't see any way out of your situation. Find out how God gave Moses a second chance at life.
Moses — Making Excuses (part 2)
Have you ever been afraid of stepping out of your comfort zone? Have you ever made excuses for why you can't do something? Have you ever felt inadequate, insecure and afraid? Moses felt the same way. Just like us he struggled with insecurity and fear. When God came to him to ask him to lead the His people out of slavery, Moses made lots of excuses for why he wasn't qualified.
Moses — Confronting Fear (part 3)
So how did God respond to Moses' excuses and what can we learn from his life? First of all, God didn't yell at Moses for being so timid and afraid. God understood Moses' pain and the depth of his trauma. God understood his excuses, but he wasn't going to let Moses stay stuck in his pain. God loved Moses too much to allow him to continue to defeat himself.
Getting Un-Stuck
What obstacles are you facing? We may focus on the distractions, the obstacles, and the impossibilities in our life. But God focuses on our journey, our belief, our trust in Him that He is able to do what He has whispered to our hearts. "All things are possible…" Take the next right step and start moving forward.
God is Key to Recovery
Recovery is more than just stopping bad behavior. God doesn't take away our struggle with sin, but He uses the struggle to teach us to trust Him. God wants to satisfy our deepest needs. He wants to be in charge of changing our heart — and our behavior.
Tormenting Questions
Those questions you ask that never seem to go away.  Those questions that keep you up at night.
Core Needs
Every woman asks the same questions:  "Do you notice me?"  "Am I worth fighting for?"  Explore why when those core needs go unmet, we lose hope.
Pleas-Ant vs. Self-Reli Ant
Look closely at the example of the Pleas-Ant and the Self-Reli Ant and see if there are any characteristics you can identify with.  Which Ant can you relate to more?
Story Therapy (for Kids)
Have you ever wondered if your child was keeping something from you? Story Starters is a tool to help you uncover what's really going on in your child's head. When children are struggling with hard issues, they usually don't know how to talk to you about them. Story Starters give moms (and dads) a non-threatening way to get the conversation started.