Accountability
We all need Accountability.  Confiding in a friend, seeking wise counsel from a professional, or attending a small group where you can be honest about your struggles are all great ways to find people who will hold you accountable in your healing journey.  God even gave us the Holy Spirit to be our personal, "internal" accountability partner.  But there is another group of people who hold us accountable, that we often forget about.  Those who have gone before us.  In Hebrews 11, God gives us a list of people who have gone before us and made it across the finish line.   It is often referred to as the "great cloud of witnesses."   Their stories are meant to encourage us… 
1Therefore, since we are surrounded

by such a great cloud of witnesses,

let us throw off everything that hinders

and the sin that so easily entangles,

and let us run with perseverance the race

marked out for us.

(Hebrews 12:1)
Importance of Group
Stories of the Bible are God allowing us a "sneak peak" into other people's stories of faith—-their BUT GOD moments—-in order to encourage you to RUN THE RACE.  Don't QUIT or GIVE  UP.  KEEP RUNNING and DON'T LOOK BACK.  Satan tries to whisper in our ear, whenever we are ALONE, you can't make it.  This is never going to change.  Just give up!  You've messed up one too many times.  The DEVIL IS A LIER!  He wants to ISOLATE us–get us alone.  Often he twists our thoughts at NIGHT when no one is around.  Staying connected in a group is God's SAFEGUARD against the devil's schemes.  He knows we forget.  He places other people in our life to REMIND us.  Sometimes, it is easier for someone outside the situation to see things more clearly than us–because we are right in the middle of the storm.  We need others' PERSPECTIVE.
Attitude of the Heart
 It all comes down to an attitude of the heart.  Do we say, "But God…" and we whine and complain and give him a list of reasons why it won't work?  Or do we say with confidence, "But God!"  and recognize God's ability to show up and change everything.
Those Who've Gone Before Us
Joseph can tell you, bad things happen to good people.  He got thrown into an empty well and sold into slavery by his own brothers.  When he tried to help others and promote them, they forgot to return the favor.  Then he was falsely accused by Potipher's wife for something he didn't do and was thrown into jail as punishment.  But God showed up.  By the end, he was promoted to second in command in all of Egypt and saved his family (and a whole lot other people) from famine and certain death.
Moses didn't feel like God had gotten the right guy for the job when God told him to lead his people out of slavery.  He couldn't talk very well and felt unqualified to be Israel's leader.  But God used him in spite of his weaknesses and he became one of the greatest leaders in all of history.
When the Israelites left Egypt, out of the land of slavery, and came up to the Red Sea, they had some doubts about God's plan.  With the Egyptians fast approaching behind them and determined to overtake them, they couldn't see any way out.  Facing obstacles behind them and in front of them, they had no options.  There was no plan B.  But God showed up and split the sea, making a path for them.  That same red sea that demonstrated God's provision, also proved to be God's protection as it swallowed up their enemies too.
Joshua must have thought God was crazy when He instructed those entering into the Promiseland to march around the mighty, fortified walls of Jericho for six days and on the seventh day to blow their trumpets loudly and shout, praising God for their deliverance.  Not much of a battle plan.  But God honored their obedience — and their leap of faith — by praising HIm "before" the victory, and the walls came down.
David took a bold step of faith when as a small boy he confronted the giant Goliath with only a sling and a stone.  He stood His ground, despite impossible odds.  And  God showed up.  Using only what he had, God made up the difference and delivered the giant into his hands.  That's when David realized God could do anything, with anyone, using whatever and whomever was available.
Daniel knew he needed to do the right thing, in spite of the consequences.  When the king ordered everyone to bow down and worship him, Daniel chose to follow his convictions.  Because of his actions, he was thrown into the Lions Den.  But God honored Daniel for his obedience and not one lion touched him the entire night of his captivity.  Not only that, but the King was so moved by Daniel's faith that he wanted to know and follow His God too.  Daniel's single act of obedience changed the entire nation.
Jacob was labeled even an a little child.  His name meant "deceiver" or one who lies.  Everywhere he went others reminded him of who he was and that he would never be anything different.  But God saw his heart and decided to change his name to "Israel".  God saw something in him that others could not see.  God gave him a new name, a different label, and changed the direction of his life.
And there are so many others…
The Great Cloud of Witnesses is our "cheerleading" squad.  Although unseen, their stories are reminders of God's goodness and trustworthiness.  They have front row seats into our lives.  This race we run, they have run . . . and won.
Look up and listen.  Can you hear them?
One by one when we face similar trials or struggles, they stand to their feet and say with confidence. . .  But God!
 Not my fault?  Jacob would say, "But God."
I can't do it!  Moses would say, "But God."
No way out?  The Israelites who crossed the Red Sea would say, "But God."
Doesn't make sense?  Those who marched around Jericho would say, "But God."
 Impossible Odds?  King David would say, "But God."
Do what's right, in spite of the consequences?  Daniel would say, "But God."
Think you will never change?  Jacob would say, "But God."
 We need to remember their stories.  We need to listen.
So what is it that God is asking you to do?  What obstacles do you face?
Shhh.  Can you hear them?  They are cheering for you.
When they say, "BUT GOD" what they are really saying is "TRUST GOD!"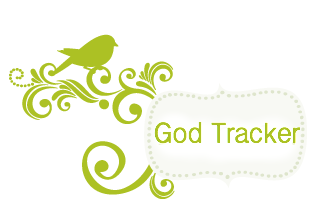 Start keeping a list of prayer requests.  Every time God answers your prayer, write down details of when and how it happened.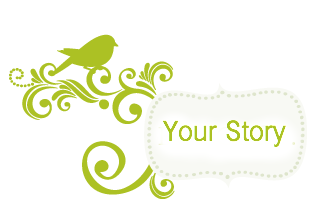 Now it is your turn.  In this activity, you are going to investigate YOUR STORY.
BUT GOD…
(attitude of COMPLAINING)
"But God, I just can't do this!  I'm too tired".  (You fill in the blank)
BUT GOD…
(attitude of CONFIDENCE)
"Yes, I see what's going on.  Things don't look so good.  But others have gone through similar circumstances, BUT GOD intervened and changed things around.  He can change things for ME TOO. Something good can come out of this."
Cloud of Witnesses:
Joseph
My Not Fault
Moses
I Can't Do It!
Red Sea
No Way Out
Walls of Jericho
Doesn't Make Sense
David & Goliath
Impossible Odds
Daniel (Lions Den)
Do What's Right
Jacob
I'll Never Change


Run the Race…
The Bible often refers to this life we live as a race.  It emphasizes the importance of keeping our focus on the end goal.  To forget about what's happened in the past.  And that nothing is impossible with God.  Consider these verses from the Bible…
Philp 3:13-14, 
13 do not consider myself YET to have taken hold of it. But one thing I do:  Forgetting what is behind and straining toward what is ahead, 14 press on toward the goal to win the prize
Deut. 30:11
11 Now what I am commanding you today is not too difficult for you or beyond your reach.
Is. 43:18-19
18 "Forget the former things; do not dwell on the past. 19 See, I am doing a new thing!