Welcome to our website!
If I gave you a box and asked you to empty all your pain, negativity, and damaged emotions into it — what would your box look like?  Some would fill the box with anger, bitterness and un-forgiveness. Others would tell of deep rejection and feelings of abandonment. Some would list overwhelming, paralyzing fear or unshakeable confusion. Others would tell of deep loneliness, mood swings or depression. What stories would your box tell?
Some people experience wounds from people they love and are close to. For them, the pain is especially deep.  It makes it even harder when those wounds are undeserved (they didn't do anything to cause it) or unexpected (they didn't see it coming).
Regardless of how we got our wounds, the resulting damaged emotions we got from them must be dealt with if we are ever going to move beyond our pain. In order to "break free" from our past, we must first face what went wrong.
We start by simply giving our pain to God and recognize that we can't do this healing journey alone. We need His help. We also need other people to come along beside us to help us too. This journey takes time. There are no quick fixes or easy ways out of the pain. If we ignore it, it will eat away at us from the inside making us virtually ineffective — not to mention how miserable we will feel.
But the good news is, we don't have to live as emotional prisoners of our past or present circumstances. I can hear some of you asking, "Will I ever be happy again?"  "Are the good days behind me?"  The answer is yes, you can be happy again — and no, the best days are not over. You can learn to be joyful along the journey to wholeness again despite your current condition. Joy doesn't depend on circumstances; it depends on you and the choices YOU MAKE. With God's help, there are better days ahead. Jeremiah 29:11 states, "For I know the plans I have for you," declares the LORD, "plans to prosper you and not to harm you, plans to give you hope and a future.
Only God can take our painful circumstances and turn them around for good. He gives us HOPE for the journey and promises us a good future. He has a plan and purpose for our lives.
But we must take a painful look at our past, accept responsibility for the mistakes we've made and give the rest to God. Only He can bring "beauty from ashes." For Jesus says in Isaiah 61 (my paraphrase),
I [Jesus] came to bring you Good News.
I will bind up your broken heart and proclaim freedom for those held captive by their pain.
I will release you from darkness and rescue those in prison, even the prison of your own mind.
For God's favor, His blessing, is upon you.
I will bring justice to those who hurt you. They will not get away with it. I will hold them accountable for their actions.
I will comfort you when you cry.
I will provide for your needs.
I will crown you with beauty, instead of ashes.
I will give you joy . . . true joy.
You will sing to me.
Your face will no longer be downcast and your heart full of despair.
For I am so proud of you and what you are becoming.
You may not realize it, but you reflect Me and display my goodness for all to see.
For I will rebuild and restore those places in your life long devastated.
I will renew those things in your life and in your family that have been devastated for generations.
I will bring others alongside you to help.
You too will HELP others.
Many will come to know Me as a result of you sharing your story.
Instead of your shame, I will give you a double blessing.
Instead of disgrace, you will rejoice at the future I have planned for you.
And you will receive a double portion for your pain.
You will be truly JOY-filled.
For I hate wrongdoing and I reward those who trust me.
My promises are forever. You can count on Me.
Your children will be blessed.
In fact, everyone who sees you and your family will know that you are blessed by God.
For only God could do such a thing!
God cares about our pain. He wants to do something about it.
We are here to help you on your Journey to Joy. Our goal is to empower you to believe!
Sisters in Life, Sisters in Christ,
Esther Carlson
Laurie Bosley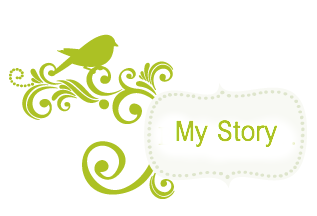 Learn how God used a TURKEY SANDWICH to help save my marriage. (by Esther Carlson)